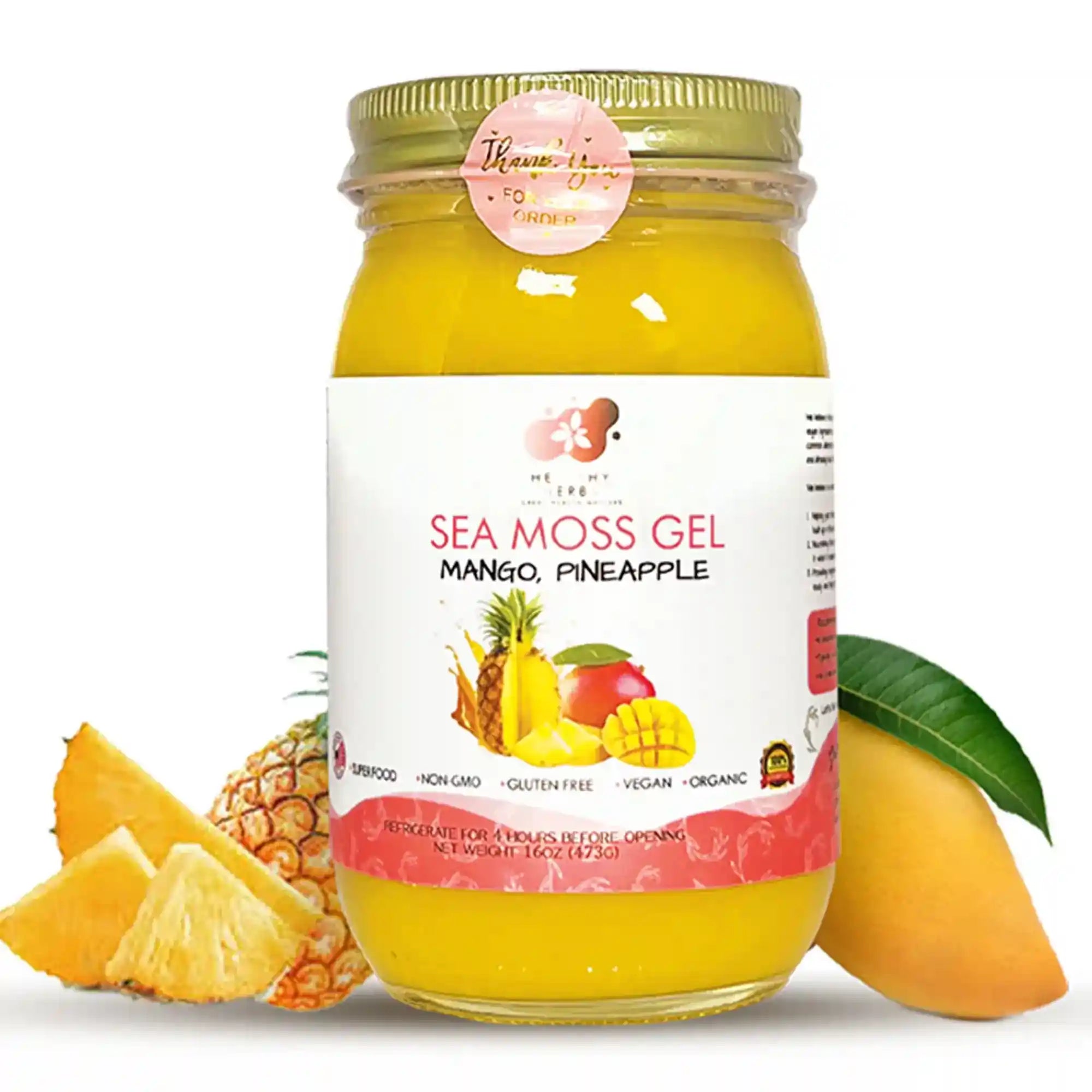 A Spoonful of Sea Moss is the Key to Good Health
Our products are made from All Natural Organic Herbs and Real Fruits to assist you to regain the power of the body's natural healing and cleansing abilities.
While sea moss can be consumed raw and in supplement form — including as pills, powders and gummies — it's most often eaten as a gel. However, if you're keen on experiencing sea moss in its most authentic state, check out our RAW Sea Moss. Simply taking one to two teaspoons per day can heal your gut, clear your skin, regulate your menstrual cycle, strengthen your immune system or help you shed a few pounds.
Some Main Benefits Include (But Not Limited To):
✔ Assists with Weight Loss
✔ Promotes Bone Strength
✔ Assists to Boost Immune System
✔ Helps Better Mental Health
✔ Assists to remove heavy metals and reduce inflammation
Sea Moss Gel: A Powerhouse of Nutrients
Derived from the depths of the ocean, sea moss gel stands as a testament to nature's ability to nourish and rejuvenate. Packed with essential minerals like iodine, potassium, and calcium, it not only offers a wealth of nutrients but also ensures optimal hydration due to its hydrocolloid properties.

Its multifaceted benefits have made sea moss gel a sought-after ingredient, finding its place as a thickening and stabilizing agent in diverse industries, from culinary delights to cosmetics and medicinal formulations.

The recent surge in its popularity as a superfood can be attributed to its rich nutrient profile. Being a vegan and gluten-free source, sea moss offers:

Iron
Vitamin B2
Calcium
Magnesium
Zinc
Vitamin C

For a deeper understanding of sea moss benefits and more, visit our blog page.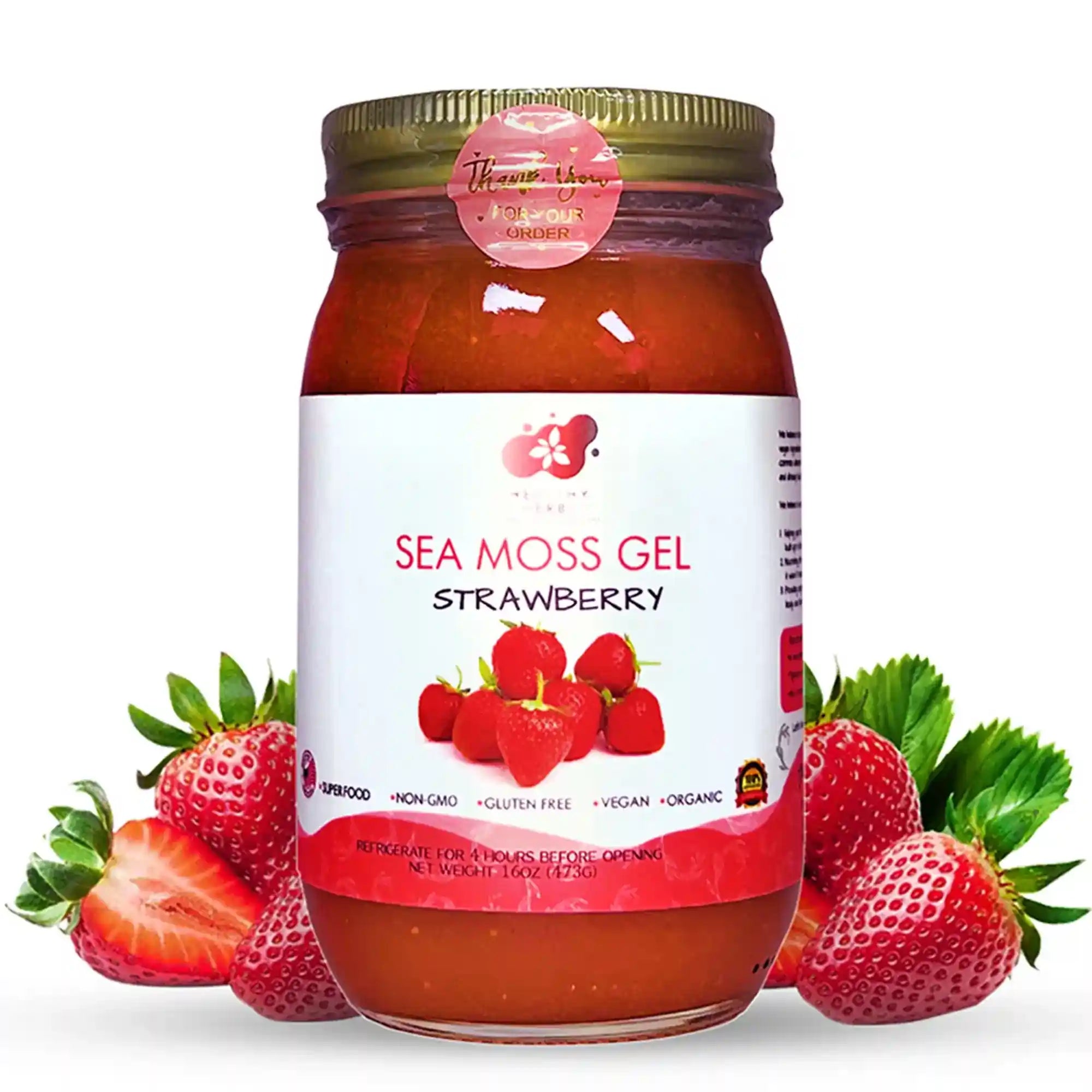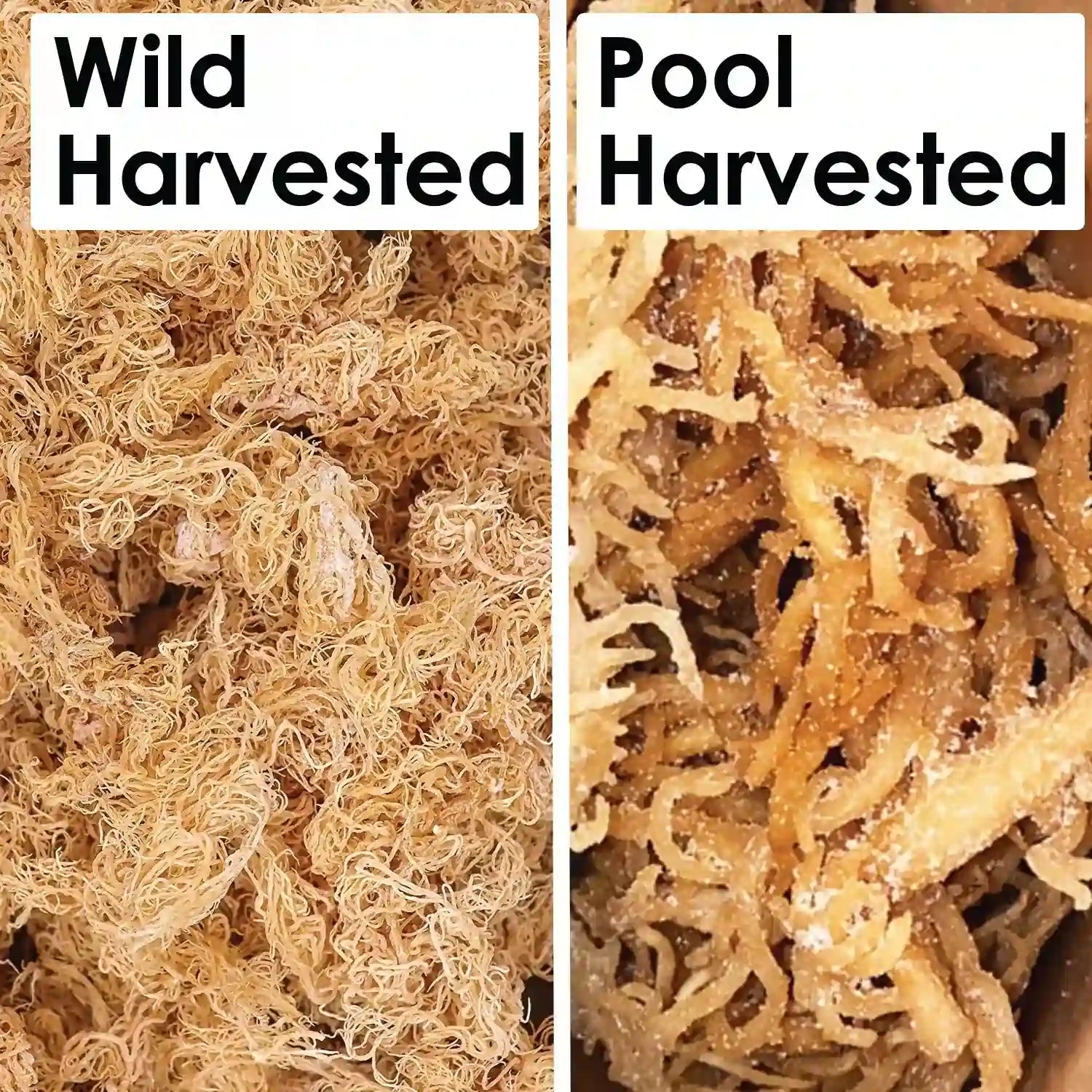 Made with Love from Real Wildcrafted Sea Moss
Our Healthy Herbs Sea Moss Gels are made from 100% authentic wildcrafted sea moss sourced from the pristine Caribbean Sea from the island of St. Lucia. Using this high quality sea moss ensures that our customers receive the full benefits and nutrients of this superfood.
Versatile Uses of Our Sea Moss Gels
Our sea moss gels are a game-changer, blending seamlessly into your daily routine, both in the kitchen and in your skincare:

Beverages: Add to smoothies, teas, and juices for a nutritional boost. 

Cooking: Acts as a natural thickener for sauces and soups. 

Salad Dressing: Mix with your favorite ingredients for added health benefits. 

Fruit Dip: Pair with honey or yogurt for a nutrient-rich treat. 

Face Mask: Hydrates and soothes the skin. 

Hair Mask: Strengthens and revitalizes hair. 

Moisturizer: Ideal for dry and sensitive skin.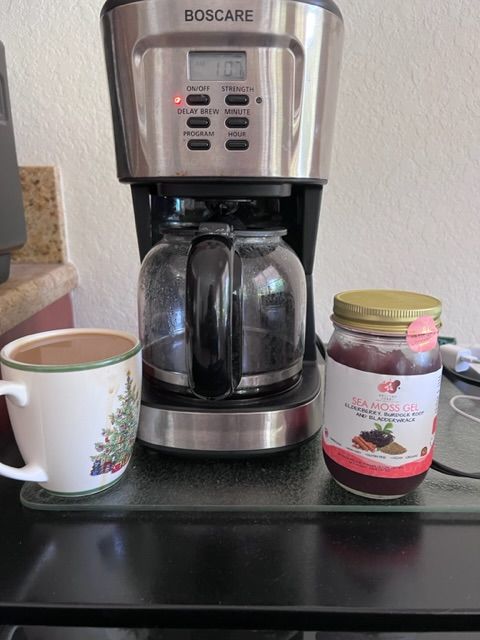 Frequently Asked Questions
Q1: Where Is This Made and Shipped From?
All our products are 100% All Natural Whole Plant Based products. Our Seamoss products are naturally harvested in the Caribbean Sea however are prepared, packaged and shipped from here in the USA. Though our Seamoss products are naturally grown/harvested in St. Lucia (to ensure 100% all natural) they are packaged here in our USA factory as we ensure to quality check all of our products to make sure they're the best natural on the market for our customers.
Q2: What Are Some Benefits of Sea Moss?
Sea moss is known to have over 90 health essential benefits. These would include:
✔ Enhancing of Thyroid Functions

✔ Easing of Joint Pains

✔ Boosting Metabolism

✔ Supports the Immune System

✔ Fights Infections

✔ Supports a Healthy Heart

✔ Provides Remarkable Nutrition

✔ Helps Control Appetite

✔ Promotes Mental and Emotional Well-being

✔ Natural Decongestant

✔ Soothes the Digestive Tract

✔ Supports for a Sensual Intimate Health
Q3: Does Sea Moss Gel Need to be Refrigerated?
Sea moss gel can be refrigerated for approximately 3-4 weeks, depending on the dosage used daily. Maximum expected is up to 6 weeks once kept refrigerated under specific circumstances. 
Sea moss gel should be kept in the refrigerator in an airtight container. Sea moss gel should not be stored in pantries or at room temperature because it will spoil. Only raw, dried sea moss can be stored in a sealed bag at room temperature. It usually lasts up to a year.
Q4: How Do I Prepare Sea Moss?
There are a couple of methods of making Sea Moss gel. It's fairly simple to do, and basically requires you to properly wash your sea moss, soak it or boil it (I'll let you know which method I prefer later, and why), and then blending it. I've got 2 methods I'll look at here with you, so let's get started.
Method 1: Soak and Blend
Take some Sea Moss, use about 30 grams (0.1 ounce) of Sea Moss at a time. This will make about 500 grams (17.6 ounces) of Sea Moss Gel. The amount that you choose to use will depend on what you're wanting to do with it. I use this over the course of a week. Some people will use this amount in one recipe. Vigorously clean the seaweed in fresh clean alkaline water to get the excess salt and sand off. You might like to do this a couple of times. Using alkalized filtered water, cover the Sea Moss and allow to soak for twenty-four (24) to forty-eight (48) hours. Blend the Sea Moss for about 5 minutes. Pour the Sea Moss Gel into a clean glass jar and store in the refrigerator.
Method 2: Boil and Blend
As above: Thoroughly clean your Sea Moss in fresh clean water to remove any impurities and salt. Using alkaline filtered water, cover the Irish Sea Moss and allow to soak for four (4) to six (6) hours. Transfer the water and Sea Moss into a pot and allow to simmer for fifteen (15) to thirty (30) minutes. Top up the water as needed. Allow the water level to reduce to a small amount. Take the Sea Moss and water mixture off the heat and allow to cool. Once the Sea Moss has cooled sufficiently, transfer the mixture to your blender. Blend the Sea Moss in to a smooth gel consistency. Pour the Sea Moss Gel into a clean glass jar and store in the refrigerator.
For more detailed information about sea moss and its preparation feel free to visit our Seamoss Blog Page 
Q5: How Do I Use Seamoss?
Seamoss is an ideal binder in smoothies, shakes, milks and soups. It can also be used as a gelling agent in raw pies and cakes, or as a raw ingredient in salads. Rinse the seamoss thoroughly with water and leave to soak for between 4-24 hours in lukewarm/room temperature water (preferably spring/bottled water). Afterwards, you can eat the seamoss directly (in small portions) or prepare a gel/gelling agent from it. To do this, place in a blender with a little water and finely blend until it forms a smooth gel, before leaving to rest for a further hour. You may also change that water and then leave for another 24-48 hours. 
Seamoss has a strong, sea-like flavor, so it's better to start using it in small amounts and also use it in recipes where the taste will be disguised by the other flavors. Try using it in:

✔ Smoothies
✔ Dairy-free elixirs
✔ Blended soups
✔ One-pot meals and stews
✔ Salad dressings
✔ Homemade nut/seed milk
✔ Nut cheeses
✔ Raw desserts
✔ Chocolate
Plus, you can also apply the gel to your skin or use it as a restorative hair gel.
Q6: What Dosage Should I Take?
Use 1 tablespoon of seamoss gel as a binder for smoothies. One to two tablespoons (4 to 8 grams) of seamoss gel is sufficient for adding to salads or deserts.
Q7: Can You Eat Too Much Sea Moss?
Sea moss is a rich source of iodine, a mineral that helps regulate thyroid activity. However, too much iodine in your diet can be harmful to your health. Keep track of how much sea moss you consume each day and stick to the recommended amount of 1 to 2 tablespoons (4 to 8 grams)
Q8: What Are The Side Effects?
- Always consult your doctor before you order sea moss, particularly if you suffer from low blood pressure or are taking any medication (especially sympathomimetic - and anticoagulants), as sea moss can inhibit the affect of medication and may increase certain side effects.

- Do not buy sea moss if you suffer (or have suffered) from stomach ulcers. Irish moss can cause bleeding, hypotension, cramps, infections, diarrhoea, dizziness, light-headedness and fainting.

- We do not recommend sea moss if you are pregnant or breastfeeding because sufficient research has not been conducted on how it interacts with a fetus or newborn's system. Also, if you're taking medication for your thyroid, you have to be careful of your iodine intake. The use of sea moss is not recommended for children as the seaweed can suppress the natural immune system.
Q9: Is Sea Moss for Men or Women?
Our products are produced for consumption by both men and women.
Our Healthy Sea Moss Smoothie Recipes
View all
Packed with the goodness of ripe peaches, zesty lime, and the incredible nutritional powerhouse that is sea moss, this smoothie offers a symphony of benefits. With a burst of vitamins,...

Packed with the goodness of ripe peaches, zesty lime, and the incredible nutritional powerhouse that is sea moss, this smoothie offers a symphony of benefits. With a burst of vitamins,...
IT'S NOT JUST
HEALTHY

, IT'S A LIFESTYLE
As Seen ON